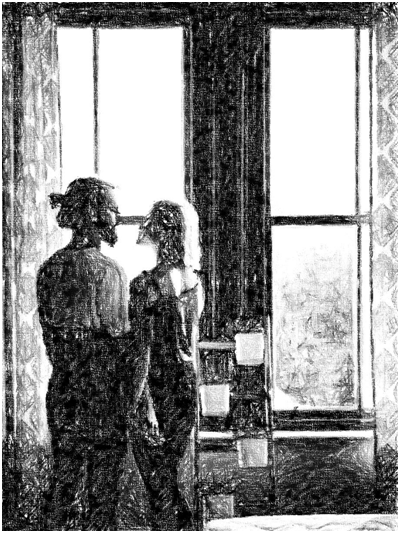 The Scenario
Susan (28) and Dave (35) are a newly married couple looking to buy their first home in Nanaimo, BC. They have a sizable down payment, and are both working professionals.  They are looking to purchase something modest, with the opportunity to have a renter for additional income if need be. Dave has taken the responsibility of looking into the situation as he and his wife.
The Solution
Available Incentives
Dave should begin to look into the available incentives he has as a first time homebuyer. These would include incentives such as the the First Time Home Buyers' Program and/or the BC Home Owner Mortgage & Equity Partnership.
Start creating a team of professionals
Dave should also begin to assemble a team of professionals that will help support him through the purchasing process. Dave will need a trusted Mortgage Specialist, Realtor, Home Inspector, Lawyer, and Financial Advisor to be successful through the home buying process. It is important that Dave chooses a lawyer that specializes in real estate.
Find out your mortgage approval amount
Dave needs to find out his mortgage approval amount. The mortgage specialist will be looking at Dave and Susan's credit history, their ability to pay, their down payment amount, and their collateral, along with other factors.
Pretend Mortgage
Dave & Susan should also play around with mortgage rates and mortgage situations. Having a plan in place with their Financial Advisor if rates rise is of utmost importance
Find a home in your budget
Dave needs to plan his home purchase based of his mortgage approval amount. With the help of the right realtor and home inspector he should be able to find a home in his price range that will fit his needs and is a secure, well made investment for years to come.
Generate income from your property
Dave understands that having a tenant would allow him to generate additional income to cover the mortgage, but there are many ways to use your property to get a boost in your ability to invest. Talking to a Financial Advisor about your options will give Dave the edge in getting the full economic utilization of his property.
How we would support the individual
Whatever situation Dave & Carly would find herself themselves in, we would use our expertise, experience, and our commitment to excellence to provide Carly with the best level of client support and guide her towards the best outcome possible given the facts.
Scenario and Chapter Planning are of utmost importance. If you have a similar story to Dave & Carly's, reach out to us and one of our experienced advisors would be happy to assist you.
Suggested Solutions