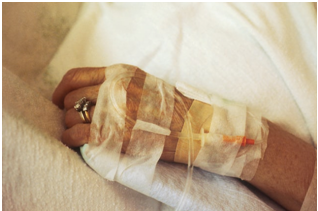 A critical illness can happen to anyone!
While healthy lifestyle choices can be your best defence against some health risks, a critical illness such as cancer, stroke or heart disease can strike anyone at any time.
One in three Canadians will develop a life-threatening cancer
One in two heart attack victims are under 65 years old
Each year, 50,000 Canadians suffer a stroke and of all stroke victims, 75% will be left with a disability
Critical Illness Insurance is often referred to as living benefit insurance. It pays a lump-sum tax-free benefit to the insured after 30 days following the diagnosis of a covered illness. Insurance companies now cover up to 29 serious illnesses. The benefit is 100% yours to determine how it is used i.e.to pay for alternative treatments or therapies for your recovery, to pay the mortgage payments while you are off work, take a vacation or to provide your family some income support.
Expenses such a private nursing or modifications to your home or vehicle to improve your mobility won't be covered under your provincial health insurance plan and may not be covered under employer-sponsored health plans. Then there are the other challenges that critical illnesses bring-such as finding the best medical care, meeting day-to-day needs (like caring for your children), and managing the stress and anxiety.
Critical illness insurance can reduce your financial burden:
Pay off or reduce your mortgage, credit cards or other debts
Help keep your business operating
Maintain your independence by modifying your home or vehicle to improve your mobility
Hire domestic help during your recovery