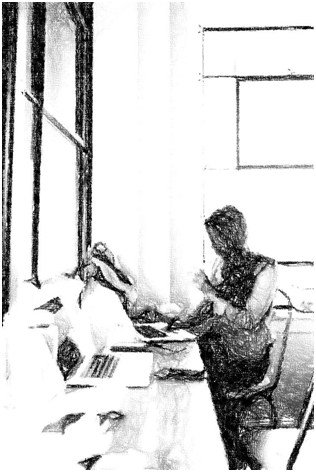 The Scenario
Tara is a 34 year old woman with a fulfilling career as a librarian at an elementary school in Nanaimo, BC. On the weekends, Tara is an avid cyclist, and has been for the past 20 years. Her knowledge and expertise regularly had her large network of cyclists come to her for questions on their bikes. They ask for help fixing a variety of concerns from regular tune ups to intermediate level repairs.  Tara has always wanted to start a small business, and as there is increased awareness surrounding biking as a healthy recreation and support for positive climate change initiatives Tara sees an opportunity to create a side business while working part time as a librarian. She has done her basic research and has a strong feeling this could be a successful endeavor.  She is wondering how to next proceed with this idea and goal of being a business owner in mind.
The Solution
Draft a Rough Business Plan
Tara should take her idea and begin putting it in writing. Creating a draft business plan will help Tara to put her thoughts on paper and will give her the ability to better explain her business ideas and strategy. This becomes extremely important if Tara needs a potential business loan, or if she needs to outline her business plan to other professionals for advice and guidance. Even if she is planning to operate as a sole proprietorship (single and only owner of the business) with one or two part time employees there is still much to plan, strategize, and understand about owning a business.
Assemble/ Consult Your Professionals  
Starting a small business has many intricacies; the legal and personal implications must be understood and taken into consideration when creating your business. Having a team of trusted professionals to help guide you through the process is always a good choice. Having an Accountant, Financial Advisor, lawyer, and even a business consultant in the early stages of developing the small business will help to make for a successful start. Tara can always evaluate her professional team later and make changes as fitting to the business and as Tara's level of involvement in the business processes and knowledge increase.
Finalize the Business Plan
Once Tara has the help and support of her team behind her she should finalize the business plan. Planning the finances, including the advice from her Financial Advisor on the loans or grants she may be eligible for, the estimated start up costs, fixed and variable business costs, and other financial planning.
Tara should consult her accountant and confirm the most efficient accounting methods given her business setup. She should also look into budgeting and setting up cost structures for the various departments and responsibilities associated with her small business. These could include departments such as marketing, recruitment, or sales strategies. Responsibilities could include payroll, the cost of tools, training staff, or utilities.
Tara's plan should include any licenses or permits she has been instructed to receive from her team of professionals along with registering the business.
How we would support the individual
Whatever situation Tara would find herself in, we would use our expertise, experience, and our commitment to excellence to provide her with the best level of client support and guide her towards the best outcome possible given the facts.
Scenario and Chapter Planning are of utmost importance.  If you have a similar story to Tara's, reach out to us and one of our experienced advisors will be happy to assist you.
Suggested Solutions